Working at ThinkCERCA
Join a mission-driven team committed to providing schools and districts with the essentials to spark courageous thinking.
What We Stand For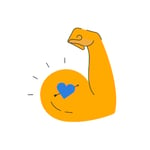 Mission-Driven
Our mission to spark courageous thinking is what binds us together as colleagues and helps guide all our decisions.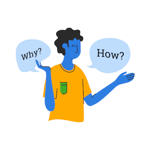 Empathetic
We cannot achieve our mission without truly putting ourselves in the shoes of students, teachers, and administrators whenever possible.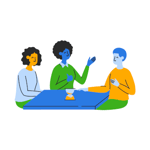 Collaborative
We operate at our best when we continually seek input from other team members and departments.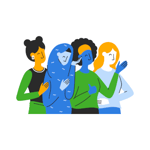 Diverse
We represent students and educators from all backgrounds, and as such, we owe it to our company to hire people from all walks of life.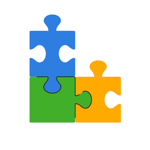 Inclusive
We maintain a supportive environment for all team members regardless of gender, race, sexual orientation, disability, religion, and age.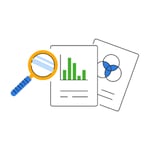 Transparent
Transparency creates trust. We strive to make visibility into company goals, departments, financials, and hiring practices a priority.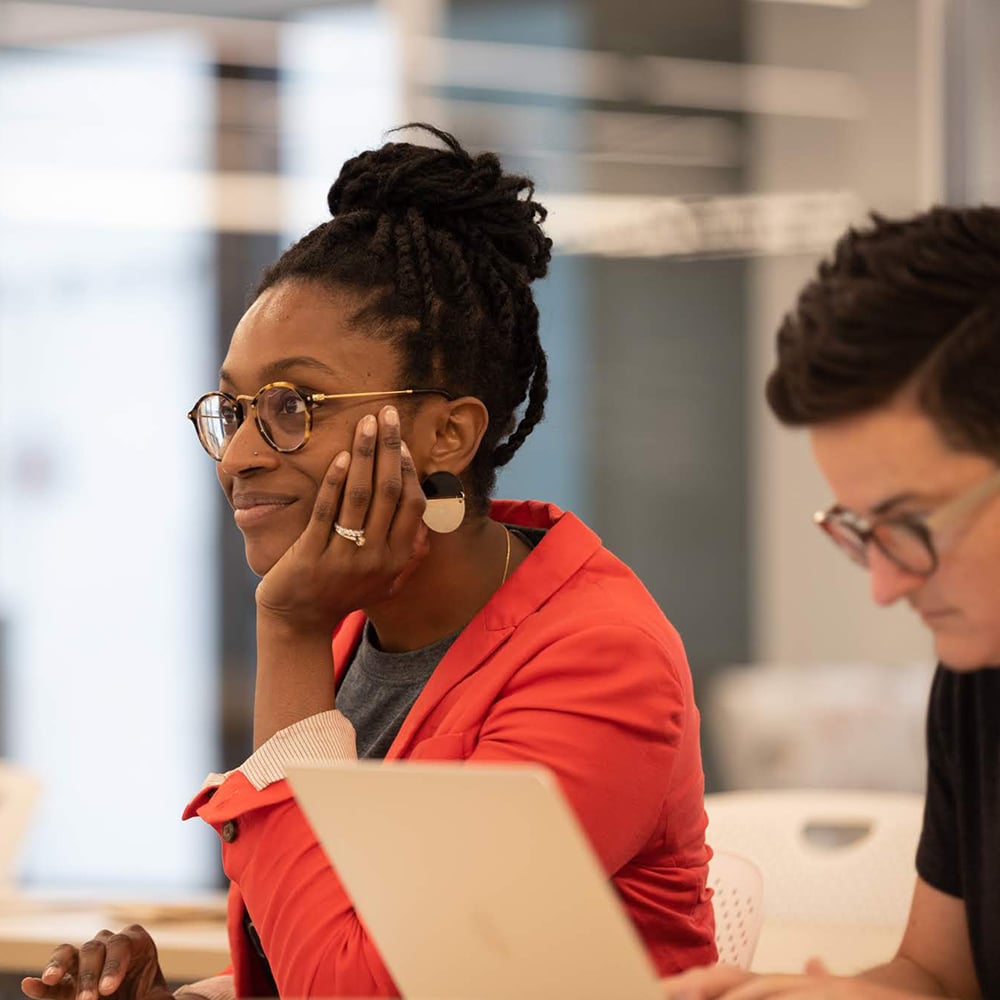 A Growth Mindset Organization
Like many of our partner schools and districts, ThinkCERCA is an organization that embraces a growth mindset. Carol Dweck, best known for her research on mindset psychology, found that employees at organizations with a culture of development mindset reported having higher levels of trust, ownership, and commitment, and believed that their organization fostered more innovation and collaboration.
Benefits & Perks

Unlimited discretionary time off with required minimum 2 weeks off

Remote-friendly company with colleagues living all across the globe

Blue Cross Blue Shield medical insurance and Lincoln Financial dental and vision insurance

12 weeks parental leave for primary caregivers and 6 weeks leave for secondary

401k through American Financial

Short- and long-term disability insurance as well as company-provided life insurance
Listed as one of the

Top 100 Places to Work in Chicago

, including No. 7 for places to work for women.
Crain's Chicago Business
May 2018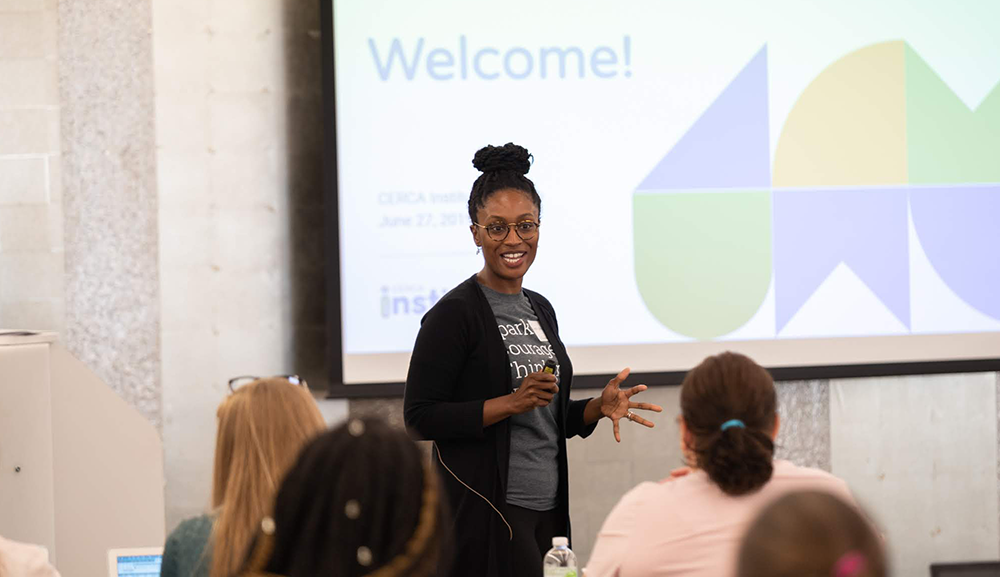 About Us
Learn more about the K-12 writing software and curriculum we build to help students become strong critical thinkers.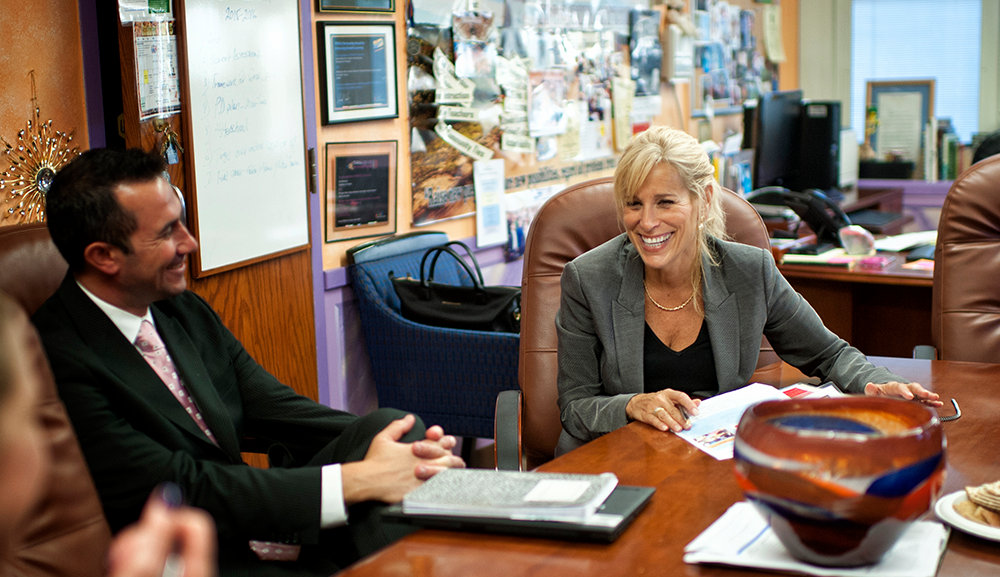 Our Story
Made by educators, for educators. Discover how and why our founder, Eileen Murphy, left Chicago Public Schools to launch ThinkCERCA.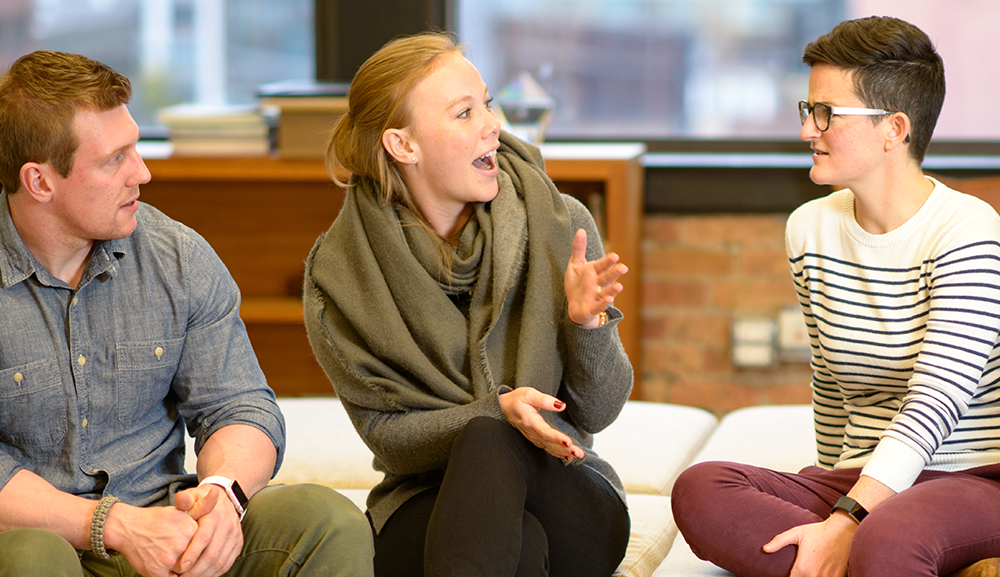 Join Our Team
We're looking for talented and collaborative team members who are passionate about education and improving the lives of students and teachers.
Introduce ThinkCERCA into Your Curriculum