Professional Learning for

Educators
We know the challenges facing school leaders are greater than ever and that the skill and knowledge teachers and leaders bring to their craft is more critical than ever.
Our Mission
We enable our partners to deliver great instruction every day through our platform, pedagogy, and professional learning. With ThinkCERCA, students develop the ability to consume complex information, think about it critically, and express themselves effectively in four core content areas. Research shows that we help students grow 2+ years in reading per year and 20% in writing within two months.
What We Do
ThinkCERCA aims to partner, not impart.
ThinkCERCA's Success team is 100% former teachers, principals, and district leaders that provide a strategic school improvement partnership with leaders and teachers. We focus on modeling and practice of classroom execution over click-paths. We also provide consultative services like curriculum alignments, learning walk observations, and strategic planning.
01
Playbook
In partnership with district leaders for nearly a decade to successfully implement best practices in literacy. Our playbook is based on our learning and the models of partnerships that drive the largest gains.
02
Leadership Development
Increase school leadership capacity for systematic use of data and assessment.
03
Instructional Best Practices
Build teacher capacity by enabling tools for use in the classroom in all types of environments.
04
Data Literacy
Use Literacy Dashboards and training circuits for both administrators and teachers.
05
Make MTSS Sustainable
Offer teacher and team support for making MTSS doable in tier 1.
06
Curriculum Alignment
Develop cross-curricular plan for literacy and critical thinking instruction.
What We Offer
How We Deliver It
Virtual PD
On-Demand
In-Person PD
Who We've Worked With
Through our first year of implementation, ThinkCERCA was such a valuable thought partner in helping us craft and adapt PD throughout the year that was going to meet our most immediate needs. ThinkCERCA offers a customized plan of support based on our data and feedback from our teachers and campus leaders. Just this year alone, ThinkCERCA has provided in-person sessions, hybrid sessions, and multiple one-on-one sessions."
ThinkCERCA has been a big support for me as I've tried to lead this through the classrooms.
One of the reasons the teachers have been so successful with TC is if they have a question, they can get it answered."
Our Success Team
Caitlin Vegedes
School Success Manager

Coming soon!
Candace Walker
School Success Manager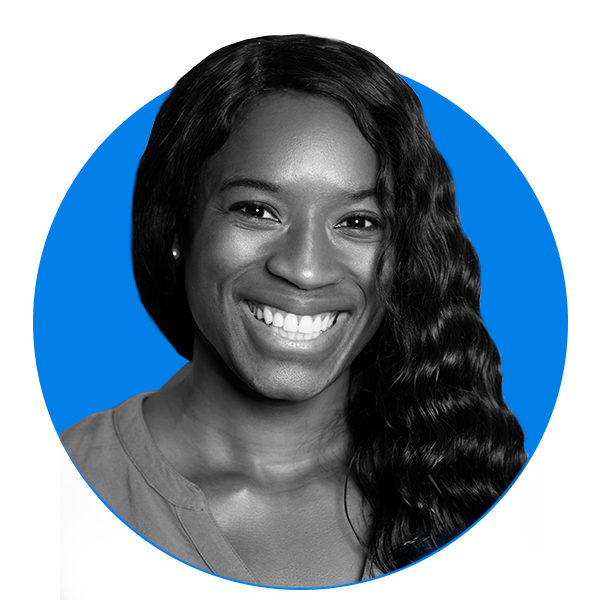 Candace has a decade of experience as an educator. Candace obtained her Bachelor's degree in Elementary Education from the University of Central Florida with ESOL, Reading and Gifted Endorsements, and began her teaching career in Manatee County, Florida upon graduating. It was during these initial years as an educator where Candace began to lead - serving as a Response to Intervention and Data Analysis school leader and Gradual Release of Responsibility model classroom teacher. From there, Candace continued her teaching career in Orange County Public Schools where she served as a Sheltered Instruction Observation Protocol (SiOP) Model classroom. In 2020, Candace transitioned from the classroom to become a Curriculum Specialist where she assisted in storyboarding and designing engaging online content for grades Kindergarten through fifth grade. It is this journey that has equipped Candace to lead and support educators across the country in effective and engaging curriculum implementation to meet the needs of all students - it's what she considers "heartwork."
Emily Wilson
Regional Director of Success - East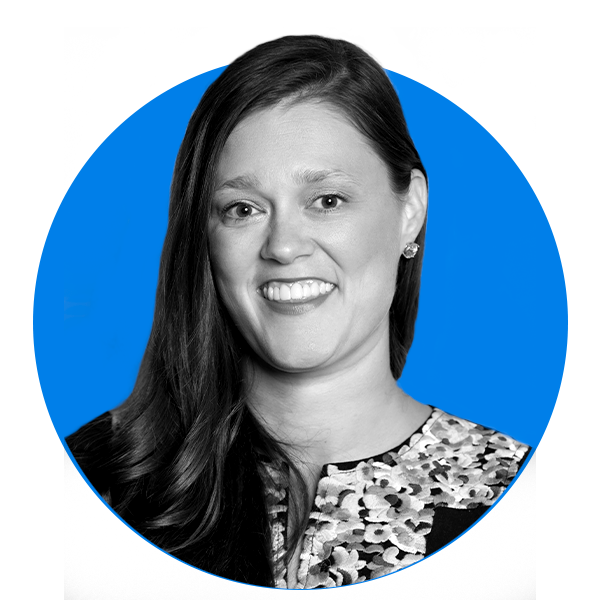 As a seasoned educator, school leader, professional coach, and ed reform advocate, Emily is able to engage, support, push and inspire teachers, school administrators, and district leaders as they look to leverage ThinkCERCA to meet their goals. Whether pulling from her experience teaching English to a classroom of speakers of 10+ languages, serving as a found administrator for what quickly become one of Chicago's highest performing K-8 schools, coaching educators in turn-around schools, or leading and facilitating large-scale literacy & instructional improvement efforts in one of the nation's largest urban districts, Emily has the right mix of instructional knowledge and large-scale implementation strategy to help partners ensure all necessary stakeholders are engaged, prepared, supported and successful. With undergraduate degrees from Indiana University in Spanish & Business Management, post-graduate Cross-cultural, Language & Academic Design certification from California State, and a Masters in Curriculum and Instruction from Western Governors, Emily brings a unique blend of professional preparation and experience that make her a valued though-partner for school and district leaders.
Eric Austin
Regional Director of Success - West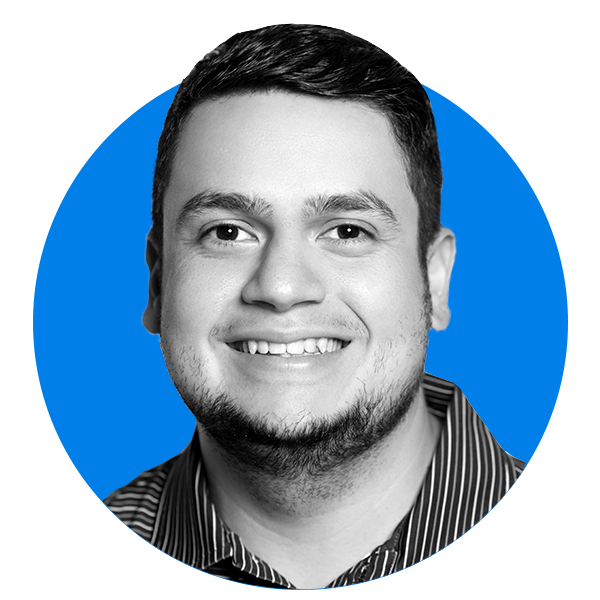 Eric brings years of experience as both a teacher and leader in urban public education. He got his start teaching special education at the middle school level in Nashville and became an assistant principal soon after that. He then taught high school and became a middle School principal in Chicago. He completed the leadership fellowship with the Relay Graduate School of Education and holds a Masters in Public Policy from the University of Chicago. Eric is passionate about helping partners across the country find the right transformative instructional solutions and seeing through their implementation from the classroom to the district level. As a professional development facilitator, Eric is high energy and emphasizes modeling, practice, and feedback for teachers and leaders.
Leslie Hill Hirschfield
Operations Manager

Leslie is a former high school English and Journalism teacher with over a decade of experience in education. She holds a Masters of Arts in Teaching from National-Louis University. In addition to classroom teaching, Leslie has delivered one-on-one private English and reading tutoring across grade levels, ACT/SAT test prep, and college essay coaching. Prior to entering the education field, Leslie worked as a public relations professional and writer, and she strives to combine her years of communications and teaching experience to run day-to-day benchmark assessment operations at ThinkCERCA. Leslie manages ThinkCERCA's cohort of teachers who evaluate student writing and oversees processes to deliver on-time, accurate benchmark evaluations to hundreds of teachers and students. A lifelong lover of the written word, Leslie is passionate about ThinkCERCA's mission to nurture students as readers and writers.
Robin Lawrence
Vice President, Services and Success Operations

Coming Soon!
Sherelle Minter
School Success Manager

With over 16+ years of K-12 experience, Sherelle's career as a teacher,instructional coach and district-level leader provides districts with a strong customer success partner for its implementation. She strives to support educators and leaders for the betterment of improving student outcomes. Her years of experience regarding EdTech account management provides: support for school districts's stakeholders networks, successful coordination of cross-functional teams to deliver on the district's goals, clear expectations for delivery of a seamless customer experience. When partnering with stakeholders, she strives to form a culture of trust, a data-informed decision-making process and the development of professional learning plans aligned to district goals.